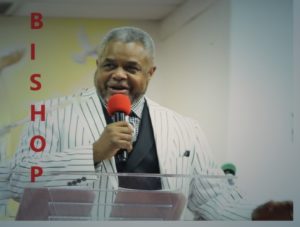 Bishop Leonard Coleman Jr has served as Pastor since its formation in February of 1994. He founded the church along with 11 other people consisting of friends and family.
He was educated at Baylor University and received his bachelor's degree in theology from Tyndale Theological Seminary. He also completed undergraduate studies at Christ for the Nation in Dallas, Texas.
He is very astute in the revelation teaching and understandings of God's Word.  He is also passionate about living a life of holiness and leading by example.
Our Pastor was elevated to the position of Bishop in 2021 after having fully met every qualification  and after having been  being proved through time and a consistent lifestyle to qualify as a Bishop according to Titus 1: 7-9
 For a bishop must be blameless, as the steward of God; not selfwilled, not soon angry, not given to wine, no striker, not given to filthy lucre;
But a lover of hospitality, a lover of good men, sober, just, holy, temperate;
Holding fast the faithful word as he hath been taught, that he may be able by sound doctrine both to exhort and to convince the gainsayers.
Our Bishop has served as a moderator of associations and has served as the presiding officer in numerous ordination services  and pastoral installations.  
He has been married over 43 years to his wife Debra and they have 3 children and 9 grandchildren. God, Family and Church are the most important things in his life.